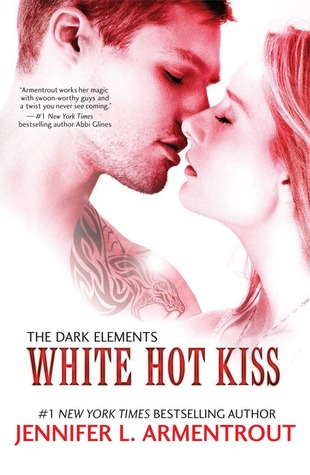 It's no secret that I loved everything JLA and was deeply affected when the Covenant series came to an end. Imagine my reaction when I learned she was starting a shiny new series about none other than Gargoyles! Who else used to race home after school and watch Gargoyles religiously?!
Needless to say I was super pumped! I mean I always thought gargoyles were kinda cool and Jennifer mixed in hot demons AND hot gargoyle and Boom, EPIC beginning to what I can only guess (or know) will be an EPIC series!
Layla is half-breed, a mute if you will mixed with half demon and half warden, or gargoyles who was raised by the wardens and taught to suppress her demon side. As the very they hunt, she tries to fight her urges of eating souls, courtesy of her demon mother.  Layla can eat souls by the one thing every teenage girl longs to do; kissing. It's the worst case of never been kissed in history, because her lips are like Rough from the X-men, one touch and BAM! No soul for you!
 Because Layla is a half warden, unable to mate with the other wardens therefore not needing as much protection, she is allowed to attend public school and hangs out with friends where she is also able to tag demons, her own kind, for the wardens to hunt. With her feeling for her best friend and the only person she is close to, Zayne getting stronger she knows that she will never be able to be truly be happy. Enter Roth, an upper level demon bent on hanging around her and making her life miserable in school. Things get pretty intense when Roth turns out to be nothing like she thought upper level demons were and with secrets being kept and lies being told from left to right this book kept me up into the wee hours of the morning.
I love how Jennifer's stories as actually based off of lore/legends and I found myself googling the various demons and monsters mentioned throughout the book. It made me wonder how long she researched of if she even researched at all or if this was random knowledge that she already knew, if so that makes her THAT much more amazing!
The story starts off slow, laying the back story and quickly picks up into action, humor, and romance, hot romance(of the YA variety) and doesn't stop until the last page, leaving you wanting more! I am in dire need of the next installment and have great expectations for the Dark Elements series, this is another hit for Jennifer! And I'm totally not just saying that because she is a Supernatural fan either!
4 out of 5 stars
Bookbesties